In March 2023, DolphinDB, Inc., a leading provider of time-series databases, and Intercontinental Exchange (NYSE: ICE), agreed to offer access to the ICE Consolidated Feed and its historical tick data services on DolphinDB's high-performance time series database. This new offering provides a more efficient and reliable workflow for DolphinDB clients to access ICE's market data for faster deployment of trading strategy research, testing and executions.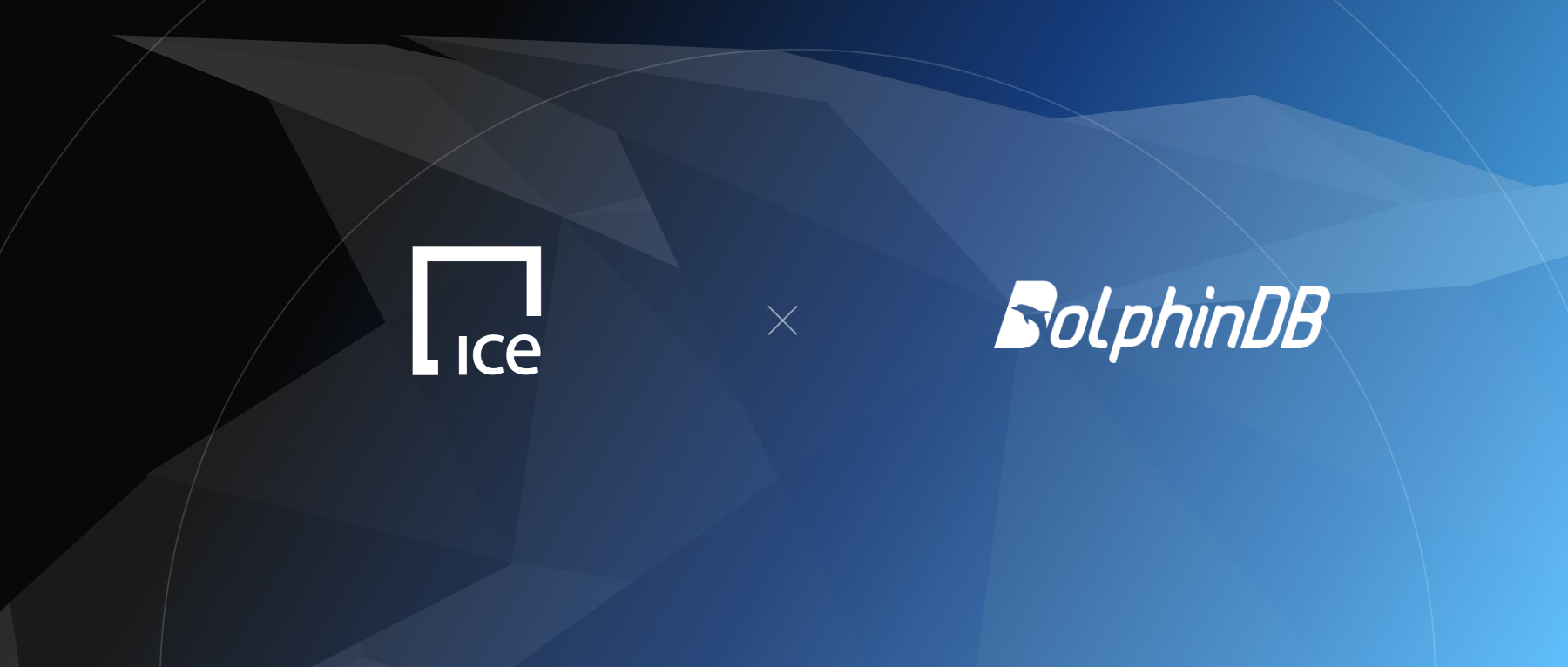 DolphinDB is a high-performance distributed time-series database, which has been widely adopted by brokerage firms, mutual funds, hedge funds, banks, and exchanges. Through this agreement, DolphinDB users can easily access and analyze a diverse range of market data from ICE for crucial insights regarding investment decisions and risk management.
The ICE Consolidated Feed provides a broad range of real-time and intra-day data and analytics from over 600 markets and third-party data sources. Global organizations including major banks, brokerage firms, and investment management firms utilize the ICE Consolidated Feed to power their pricing and analytics data requirements. Together, ICE and DolphinDB can offer clients an efficient way to manage, process and analyze massive amounts of market data.
"We are excited to work with ICE to bring a comprehensive and efficient suite of data solutions to our clients," said Dr. Davis Zhou, CEO and founder of DolphinDB. "This integration brings together the products and resources of both parties, which transforms and streamlines data acquisition, processing, and analysis throughout the investment research process. We look forward to a collaboration where we bring out the best in each other to accelerate the development in fintech."
"We are pleased to work with DolphinDB, and offer more clients access to ICE's suite of market data offerings, by leveraging a streamlined integration for fast deployment and reliability," said Magnus Cattan, Head of ICE Fixed Income and Data Services in APAC. "Our data provides a competitive option to DolphinDB's clients for accessing in-depth cross-asset global market data."
Both DolphinDB and ICE are committed to delivering the highest quality solutions for quantitative investment research, and this collaboration further solidifies their shared vision of advancing the industry through collaboration and innovation. This collaboration will leverage DolphinDB's data storage and analytics capabilities and ICE's global market data reach & expertise to deliver comprehensive, reliable and timely financial data solutions to global market participants.
About DolphinDB
DolphinDB offers a unified platform for data warehouse, analytics and streaming workloads. At its core it is a high-performance distributed time-series database. With a fully featured programming language, over 1500 built-in functions and a suite of stream computing engines, DolphinDB enables rapid development of high performance applications for mission critical tasks in global trading.
About Intercontinental Exchange
Intercontinental Exchange, Inc. (NYSE: ICE) is a Fortune 500 company that designs, builds and operates digital networks to connect people to opportunity. ICE provides financial technology and data services across major asset classes that offer our customers access to mission-critical workflow tools that increase transparency and operational efficiencies. ICE operates exchanges, including the New York Stock Exchange, and clearing houses that help people invest, raise capital and manage risk across multiple asset classes. ICE's comprehensive fixed income data services and execution capabilities provide information, analytics and platforms that help customers capitalize on opportunities and operate more efficiently. At ICE Mortgage Technology, ICE is transforming and digitizing the U.S. residential mortgage process, from consumer engagement through loan registration. Together, ICE transforms, streamlines and automates industries to connect customers to opportunity.